How To Prepare A Scientific Abstract/ Poster For Presentation At Scientific Conference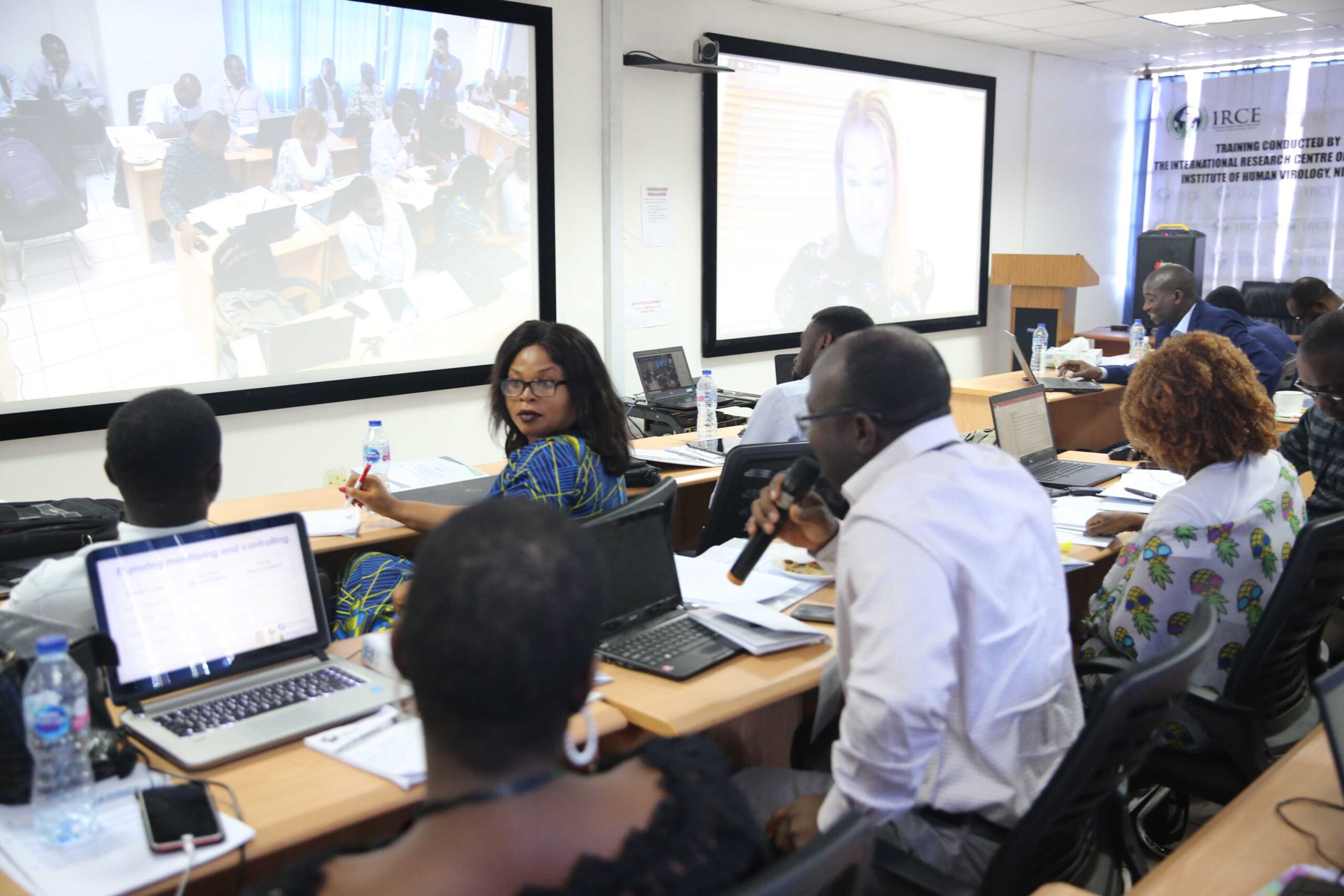 March 17, 2021 - March 18, 2021
COMPLETED
Pent House, Maina Court, Plot 252, HMW CBD, Abuja, Nigeria
+234 (807) 098 6179
TRAINING DESPCRIPTION
The free virtual training on How to Prepare a Scientific Abstract/ Poster for Presentation at Scientific Conferences took place on 17th to 18th March, 2021. It was organized to train researchers on how to write and present abstracts at scientific conferences. A total of 45 participants comprising staff of IRCE/IHV, Catholic Caritas Foundation Of Nigeria (CCFN), Imo State, University Of Jos, Plateau State, PlASVIREC, Plateau State, National Primary Health Care Development Board, Ogun State, University Of Abuja, National Tuberculosis And Leprosy Training Center, Saye, Zaria, Kaduna State, National Postgraduate Medical College Of Nigeria, Zaria, Kaduna State, School Of Public Health, University Of Port Harcourt, Rivers, Nigerian Institute Of Medical Research, Lagos State and University Of Maiduguri & University Of Maiduguri Teaching Hospital, Maiduguri, Borno State.
The facilitators included Dr. Nadia Sam-Agudu (Senior Technical Advisor, Pediatric and Adolescent HIV), Dr. Elima Jedy-Agba (IRCE Coordinator), Dr. Evaezi Okpokoro (Research Manager) and Ms. Maryam Al-mujtaba (D2EFT/START study coordinator).
– The training achieved the following objectives;
– Enabled participants identify the key components of an abstract
– Empowered participants' with the skills to write standard abstracts where the key components are presented in a clear and concise manner.
– Expatiated on how to tease out useful information from a research project.
– Boosted participants' capacity to write logical and compelling abstracts that allows a reader to quickly and accurately identify the basic content of the research project.
– Strengthened skills in writing, reviewing and editing scientific abstracts
Introduction/House Keeping/Ground Rules/Course objectives/Pre-evaluation

Disscussion of Topics

What is an Abstract?, Why write/design an abstract?, When is it necessary to write abstracts?

Disscussion

Types of Abstract: Unstructured Abstract& Structured Abstract, Structured Abstract: A tool for all -Researchers, Why write a structured abstract?

Disscussion

Components of the Structured Abstracts, What to include in an abstract, Background, Objective, Design/methodology/approach , Findings, Conclusion and Recommendations.
Disscussion of Topics

Do's and Don'ts of writing a killer conference abstract, A good abstract versus a bad abstract, Common mistakes you see in abstracts

-Oral Presentation & Poster Presentation (including E-posters) at a Conference

Abstract templates, format and guidelines Converting an abstract into a scientific manuscript

Pictures/Post-Evaluation/Vote of thanks
The training workshop was well organized and perfectly delivered by all facilitators.
Participant
Trainee, IHVN, Abuja
I am fortunate to have participated in this training and hope to use the knowledge acquired to bring better result to my work and advance my career in research
Participant
Trainee, University of Maiduguri, Nigeria
2021-3-17 10:00 am
2021-3-18 10:00 pm
Europe/London
How To Prepare A Scientific Abstract/ Poster For Presentation At Scientific Conference
IRCE EVENT
Pent House, Maina Court, Plot 252, HMW CBD, Abuja, Nigeria
save event to calendar