Nadia A. Sam-Agudu
Pediatric Clinician-Scientist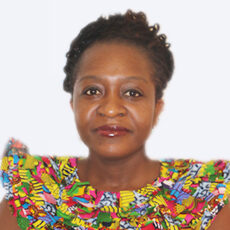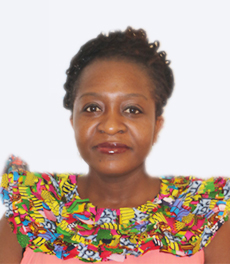 Areas of expertise
Pediatrics HIV Infectious diseases

Implementation Science

Child Health

Pediatrics

HIV

Tuberculosis

Malaria
Education
Mayo Clinic Medical School (MD)

University of Minnesota Medical School (Pediatric Residency, General Pediatrics and Fellowship, Pediatric Infectious Diseases)

MUniversity of Minnesota Medical School/CDC/ASTMH-Certificate in Clinical Tropical Medicine and Traveler's Health
Dr. Nadia A. Sam-Agudu is a pediatric clinician-scientist at IRCE, and is the Senior Technical Advisor for Pediatric and Adolescent HIV for the Prevention, Care and Treatment Department at Institute of Human Virology Nigeria.
Dr. Sam-Agudu is primarily affiliated with the Institute of Human Virology at the University of Maryland School of Medicine, Baltimore, USA, where she is also Associate Professor of Pediatrics in Immunology and Infectious Diseases. She is however stationed full-time in Nigeria.
Dr. Sam-Agudu graduated from the Mayo Clinic Medical School in 2002, and thereafter completed her training in Pediatrics and Pediatric Infectious Diseases at the University of Minnesota, USA. Her career focuses on the control and elimination of infectious diseases of public health importance among African children, specifically HIV, tuberculosis, and malaria. Her research interests are in maternal and child health, more specifically in the prevention, control and treatment of HIV, TB and malaria in sub-Saharan Africa. She focuses on applying implementation science methodology in her research, to advance and scale up the application of evidence-based health strategies into health service delivery. Current and past projects are evaluating/have evaluated peer support for pregnant women, transitioning adolescents or for caregivers of children living with HIV, advancing strategies and services for optimal sexual and reproductive health among adolescents living with HIV, and the prevention of malaria among infants and school-age children. Her projects seek to apply implementation science methods to generate evidence for sustainable HIV prevention and control among children and adolescents. To this end, she has to date served as Principal Investigator, Project Director or Mentor for projects supported by the World Health Organization, the US National Institutes of Health, the American Academy of Pediatrics, and the International AIDS Society.
Dr. Sam-Agudu has research experience in Ghana, Uganda and particularly in Nigeria, where she has provided technical and policy-making support for HIV programs since 2010.