News and Media NAFDAC clinical Trial Inspection and Monitoring Visit on the D2EFT Study- Ongoing Clinical trial at IRCE
March 31, 2021
Posted by:

IHVN

Category:

update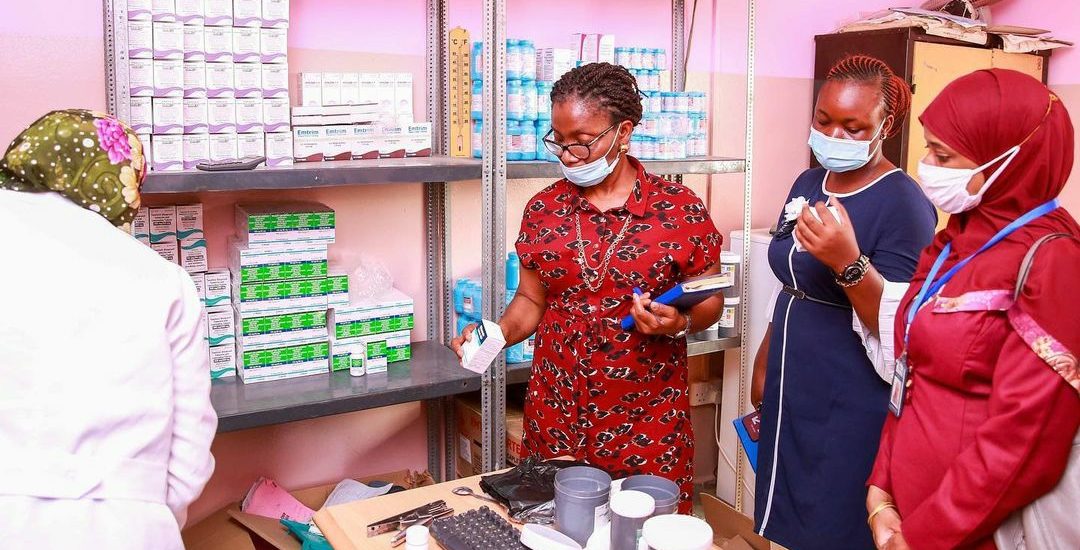 The International Research Center of Excellence welcomed Pharmacist Ebele Anto (Assistant Director) and Pharmacist Tolulope Owolabi from the Directorate of Evaluation and Research NAFDAC on 7th and 8th of December 2020 for a site inspection and monitoring visit on the ongoing D2EFT clinical trial.
The D2EFT study is a multi-country, open label, randomized clinical trial currently being implemented in Nigeria by IRCE among 15 other low and middle income countries. The University of Abuja Teaching Hospital (UATH) which is one among the 2 study sites was the focus of their monitoring exercise.
The country principal Investigator Dr. Eriobu Nnakelu, the site co-investigator, Dr. Vivian Kwaghe and a host of other study participants led the NAFDAC team through the study protocol, regulatory documents, patient binders, pharmacy and patient clinical chart records as they conducted a thorough assessment of our clinical practice standards according to the International Conference of Harmonization for Good Clinical Practise (ICH-GCP). They ended their visit the next day with a visit to the Asokoro Research Laboratory, where they met with the laboratory team and inspected some of the laboratory equipment, SOPs and logs used for the study.
The feedback from NAFDAC was positive and the experience was insightful for both parties and we trust that independent regulatory inspections by external competent bodies will increase the confidence of prospective partners and improve the research and technical competence of our local staff.