UMB-NCD PROJECT TRAINING
March 26, 2021
Posted by:

IHVN

Category:

Latest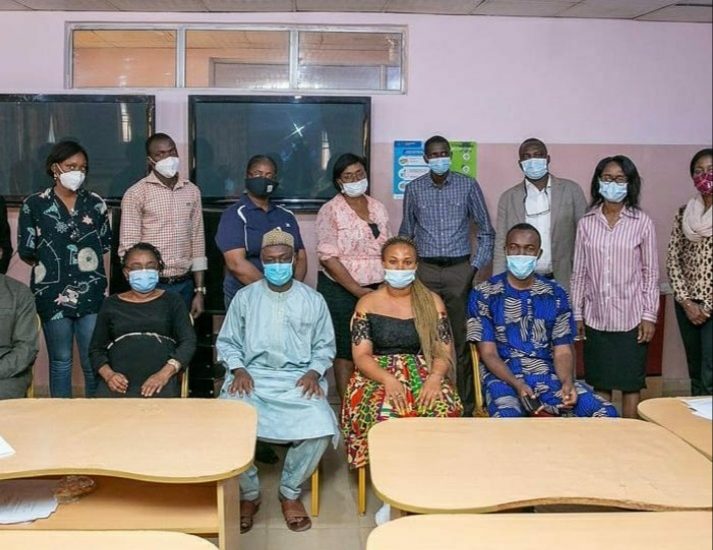 "The UMB-NCD study training took place from 13th-14th of January 2021 at the University of Abuja Teaching Hospital (UATH). It was designed to train and orient research team members on the Non-communicable Disease (NCD) study protocol. A total of 18 participants, comprising IRCE/IHVN and UATH staff, were in attendance. The facilitators included Dr. Vivian Kwaghe (site investigator), Jibreel Jumare (project director), Uzoamaka Okwor (study coordinator), Teclaire Ngondomb (laboratory focal person), Abel Abbas (biorepository focal person) and George Odonye (data manager).
The training achieved the following objectives:
Provided a comprehensive overview of Non-communicable diseases in the context of HIV-infection
Reviewed ethical principles and conduct in research including hands-on practice on informed consent administration
Discussed study design, clinical and laboratory procedures, workflow, and staff responsibilities
Reviewed data collection tools and practiced electronic data collection, entry and synchronization using REDCap mobile application platform
The goal of the NCD project is to establish a long-term cohort of persons living with HIV (PLHIV) and uninfected controls to characterize the burden, risk profile, trends, and clinical outcomes of chronic non-communicable diseases in Nigeria. Prof. Alash'le Abimiku and Dr. Patrick Dakum are co-principal investigators on this project which is funded through the Epidemiology Division of the Institute of Human Virology at the University of Maryland Baltimore, USA (EPI IHV-UMB)."
The UMB-NCD study training was carried out successfully and study activities are expected to commence soon.
Growth through innovation/creativity:


Rather than be constrained by ideas for new products, services and new markets coming from just a few people, a Thinking Corporation can tap into the employees.

Increased profits:


The corporation will experience an increase in profits due to savings in operating costs as well as sales from new products, services and ventures.
Higher business values:


The link between profits and business value means that the moment a corporation creates a new sustainable level of profit, the business value is adjusted accordingly.

Lower staff turnover:


This, combined with the culture that must exist for innovation and creativity to flourish, means that new employees will be attracted to the organization.