Prof. Alash'le Abimiku
Executive Director, IRCE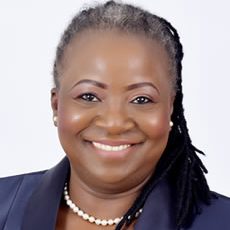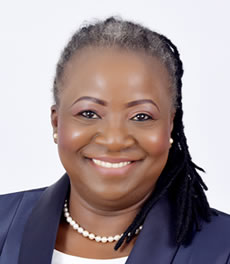 Areas of expertise
Infection

Prevention & Control

Maternal

Neonatal

Child Health
Education
Ahmadu Bello University, Zaria, Nigeria, B.Sc., Honors, (Microbiology).

(Medical Microbiology), London School of Hygiene and Tropical Medicine, London, M.Sc., Honors, Immunology/Virology 

London School of Hygiene and Tropical Medicine, London, UK,Ph.D., Medical Microbiology.
Prof. Alash'le Abimiku is the Executive Director of the International Research Center of Excellence of the Institute of Human Virology Nigeria (IHVN).
She is a Professor in the Department of Medicine at the University of Maryland School of Medicine, a Co-founder of IHVN, and Executive Director, Laboratory Diagnostics and Research at IHVN.
Her career for over 30 years has distinguished her as an academic, scientist and researcher who has blazed the trail in promoting quality laboratory medicine practices in Nigeria and Africa. In 1993, her post-doctoral research was the first to document the unique HIV strain prevalent in Nigeria as the non-B subtype, related to the HIV subtype G. She also established the first reliable HIV research laboratory in Central Nigeria and chairs the Board of Directors of the African Society for Laboratory Medicine.
As Principal Investigator of over ten grant awards and co-principal investigator to several other grants, Prof. Abimiku has built research capacity in laboratory science in Nigeria and trained both in-service and pre-service laboratory personnel.