The use of Bio-informatics in research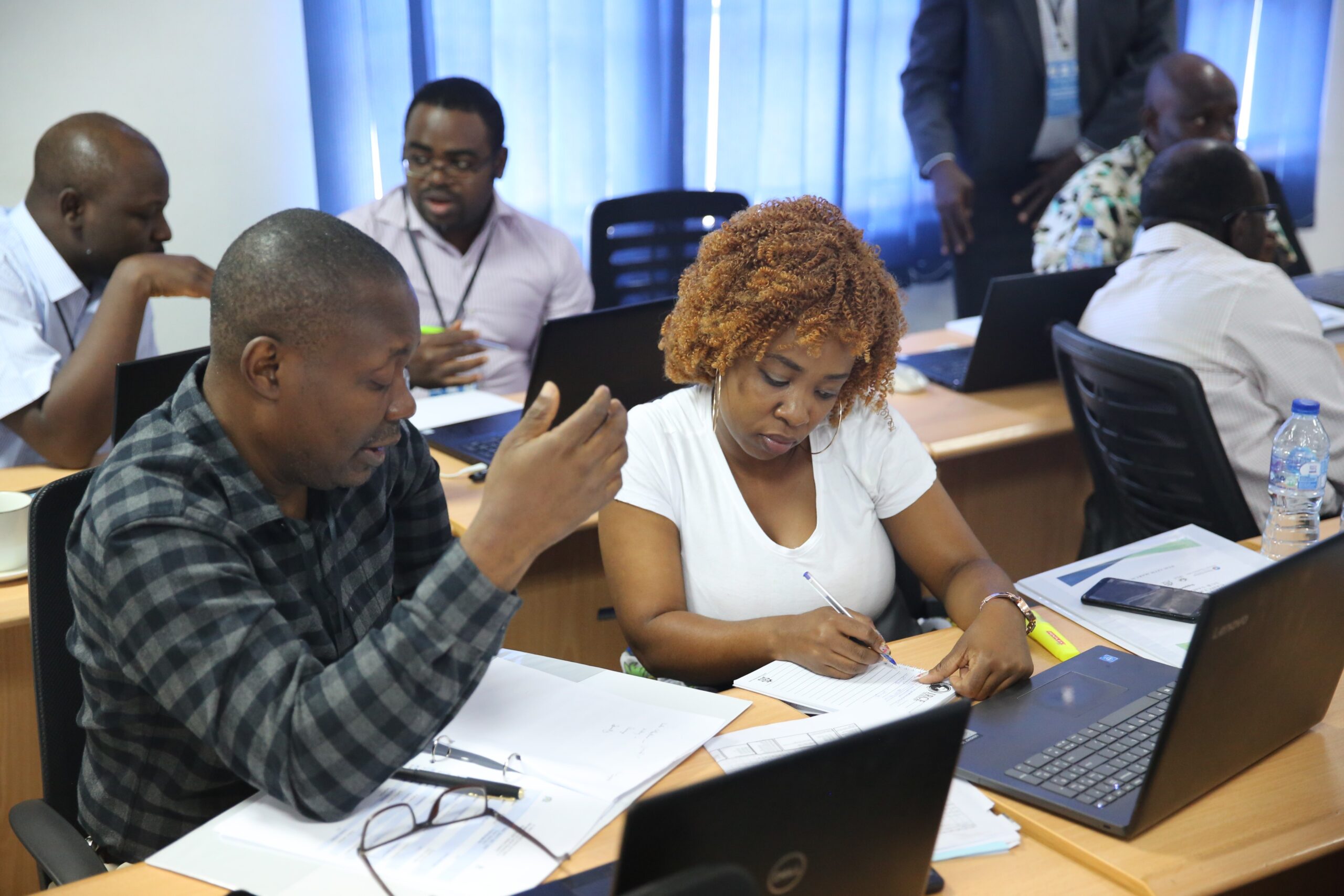 May 17, 2021 - April 18, 2021
COMPLETED
Pent House, Maina Court, Plot 252, HMW CBD, Abuja, Nigeria
+234 (807) 098 6179
TRAINING DESCRIPTION
The free virtual training on The Use of Bioinformatics in Research took place on 17th to 18th May, 2021. It was organized by The International Research Center of Excellence at the Institute of Human Virology Nigeria in collaboration with The Liggins Institute, University of Auckland, New Zealand to train and equip participants with the basic knowledge and skills of bioinformatics. A total of 66 participants comprising staff of IRCE/IHV, APIN public health initiative, Benue, Center of Bioinformatics, University of Allahabad, India, Federal Medical Centre, Ebute Metta, Lagos, Federal University of Lafia, Nasarawa, Institute of Human Virology, Nigeria, International Centre for Advocacy on Right to Health (ICARH), FCT Abuja, ISN Products Nigeria Limited, FCT, PLASVIREC, Pro Health International, FCT, Ladoke Akintola University of Technology, Lagos, World Health Organization, University of Jos, Plateau and Zankli Medical Centre Molecular Laboratory. The facilitators included
From the Liggins Institute, The University of Auckland, we had Professor Justin M. O'Sullivan (Deputy Director, Research), Dr. Tayaza Fadason (Research Fellow), Dr. Tommi Vatanen (Senior Research Fellow), Dr. William Schierding (Senior Research Fellow), Ms Brooke Wilson (Research Assistant), Ms Evgeniia Golovina (Research Assistant), Ms Sreemol Gokuladhas (PhD Student) as facilitators, and from IHVN/IRCE we had Dr. Elima Jedy-Agba (IRCE Coordinator) and Temitope Olukomogbon (Training Coordinator/Research Administrator).
– The training achieved the following objectives;
Introduced trainees to the field of bioinformatics, and the appropriate way of applying them into specific health/research domains.
Empowered trainees with the skill to navigate through the R Studio
Boosted trainees knowledge on the useful shortcuts, wildcards, tab completion (Manipulating files – useful commands and tips)
Equipped trainees with skills on how to use the R Studio to manage research projects.
BeforePre-workshop survey

Welcome and research talks

Introduction to R and RStudio

Project management with RStudio
Welcome and research talks

Getting started with tidyverse

Creating publication-quality graphics
2021-5-17 1:00 am
2021-4-18 10:00 pm
Europe/London
The use of Bio-informatics in research
IRCE EVENT
Pent House, Maina Court, Plot 252, HMW CBD, Abuja, Nigeria
save event to calendar