November 11, 2021
Posted by:

IHVN

Category:

Latest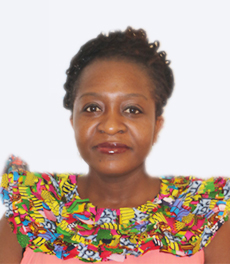 There is an urgent need to scale up service delivery models that drive HIV case-finding among children, adolescents and pregnant women and linking them to quality treatment and care. ViiV Healthcare Positive Action developed a Breakthrough Funding mechanism that focuses on developing strategic partnerships to achieve targets that will ultimately contribute to ending pediatric AIDS by 2025.
This led to a $500,000 grant that informed the Pediatric Breakthrough Partnership (PBP). This partnership aims to implement UNICEF's 2019 Service Delivery Framework (SDF) for Pediatric HIV: Improving HIV Service Delivery for Infants, Children and Adolescents: A framework for Country Programming. This grant will be implemented in three high pediatric HIV burden countries (Uganda, Mozambique and Nigeria), with future expansion to other African countries.
The implementation research project will be co-implemented by a consortium of four institutions; two in Uganda, one in Mozambique and one in Nigeria. This consortium is led by the Uganda Virus Research Institute-International AIDS Vaccine Initiative (UVRI-IAVI) HIV Vaccine Program based in Entebbe, Uganda. The Nigeria Team is led by Dr. Nadia Sam-Agudu who is the country Investigator for this research project.
This 3-year implementation research project has the following specific objectives:
• To evaluate the acceptability and feasibility of the SDF implementation strategies used with the PBP.
• To assess adoption of the SDF implementation strategies.
• To document lessons learned to support potential scalability of the PBP and the SDF.
• To assess the impact of the SDF implementation strategies on pediatric HIV outcomes as measured by the percent change in locating, testing and linking to care of undiagnosed children, adolescents and pregnant women living with HIV before, during and after the PBP implementation.
This study will adopt a mixed-methods (qualitative and retrospective quantitative) approach to evaluate the effectiveness of the SDF strategies in Nigeria. This will be implemented in two locations; Rivers state in the South-South zone, and Taraba state in the North-East zone.
The Nigeria Study Team consists of;
• Dr. Nadia Sam-Agudu – Country Principal Investigator
• Dr. Evaezi Okpokoro – Investigator
• Chinye Osa-Afiana – Study Coordinator